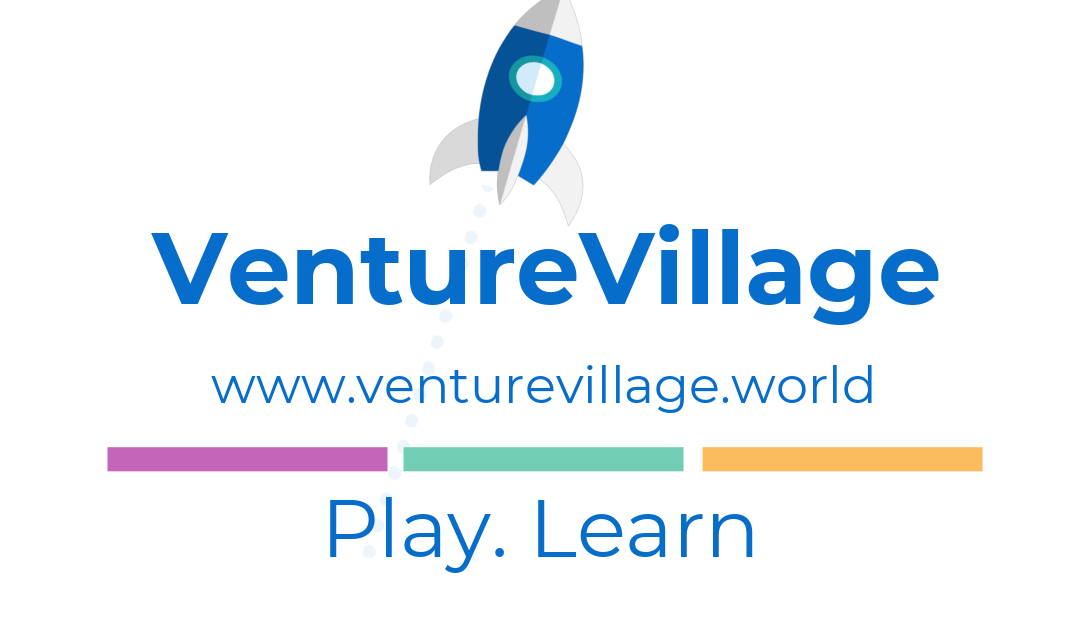 VentureVillage has been covered by The New Indian Express and EdEx Live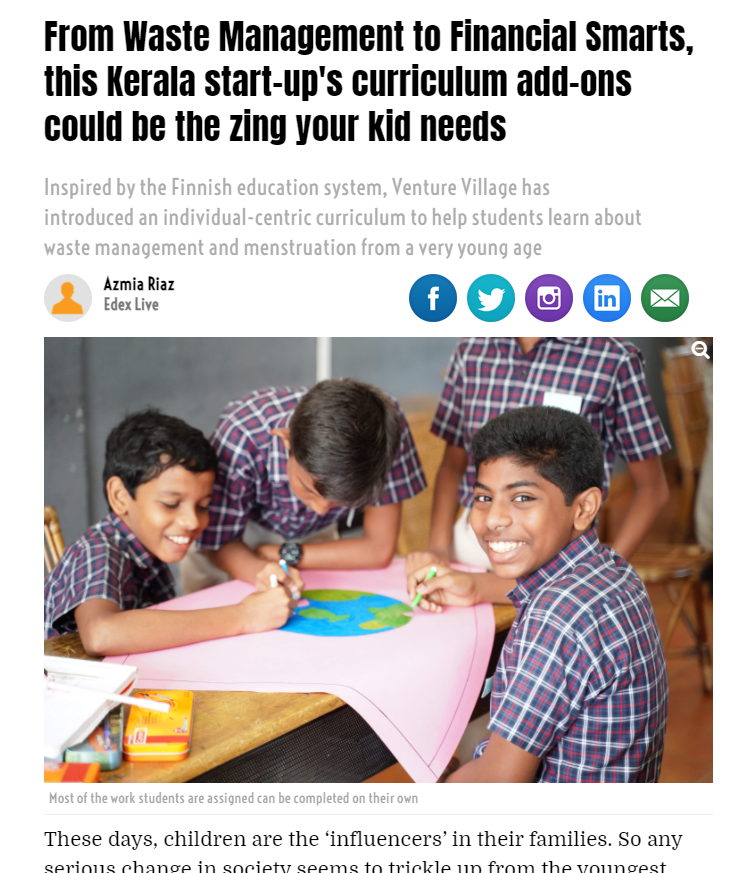 https://www.edexlive.com/happening/2021/may/19/from-waste-management-to-financial-smarts-this-kerala-start-ups-curriculum-add-ons-20854.html
---
VentureVillage featured in The Better India
---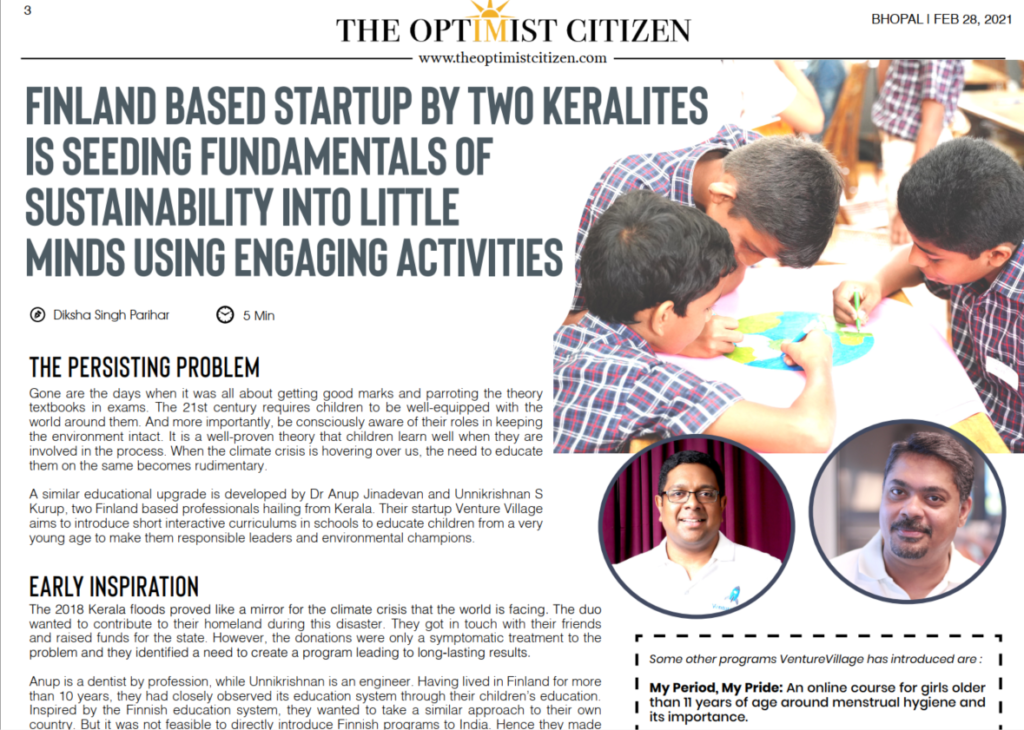 Our story was featured in The Hindu Metroplus, a major newspaper in India.
Please find the link below
"Usually these topics are limited to theory mostly in Science textbooks, with no real time practice. With this programme, our students were able to get hands-on training in waste management. The children are in their formative years, so there is enthusiasm and interest. It makes children aware of the environmental impact of waste,"

says Sreekumar Kartha, principal, Global Public School.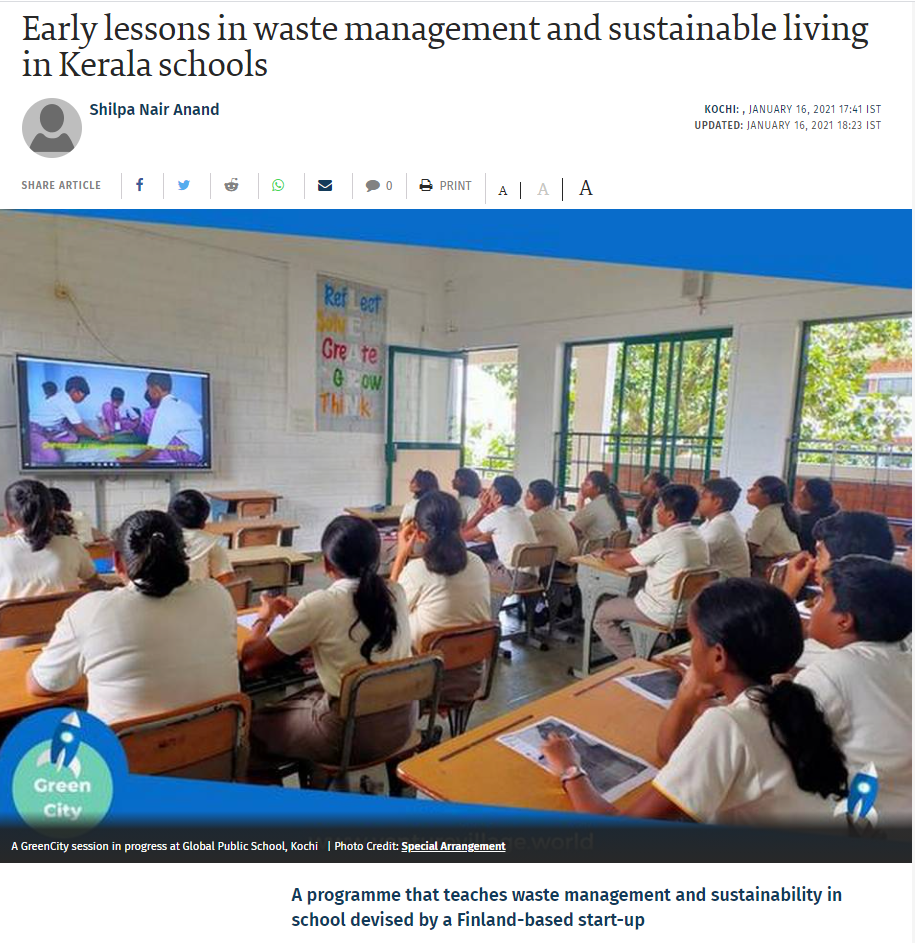 Full article in the link below
https://www.thehindu.com/life-and-style/a-programme-that-teaches-of-waste-management-and-sustainability-in-school-devised-by-a-finland-based-start-up/article33588054.ece